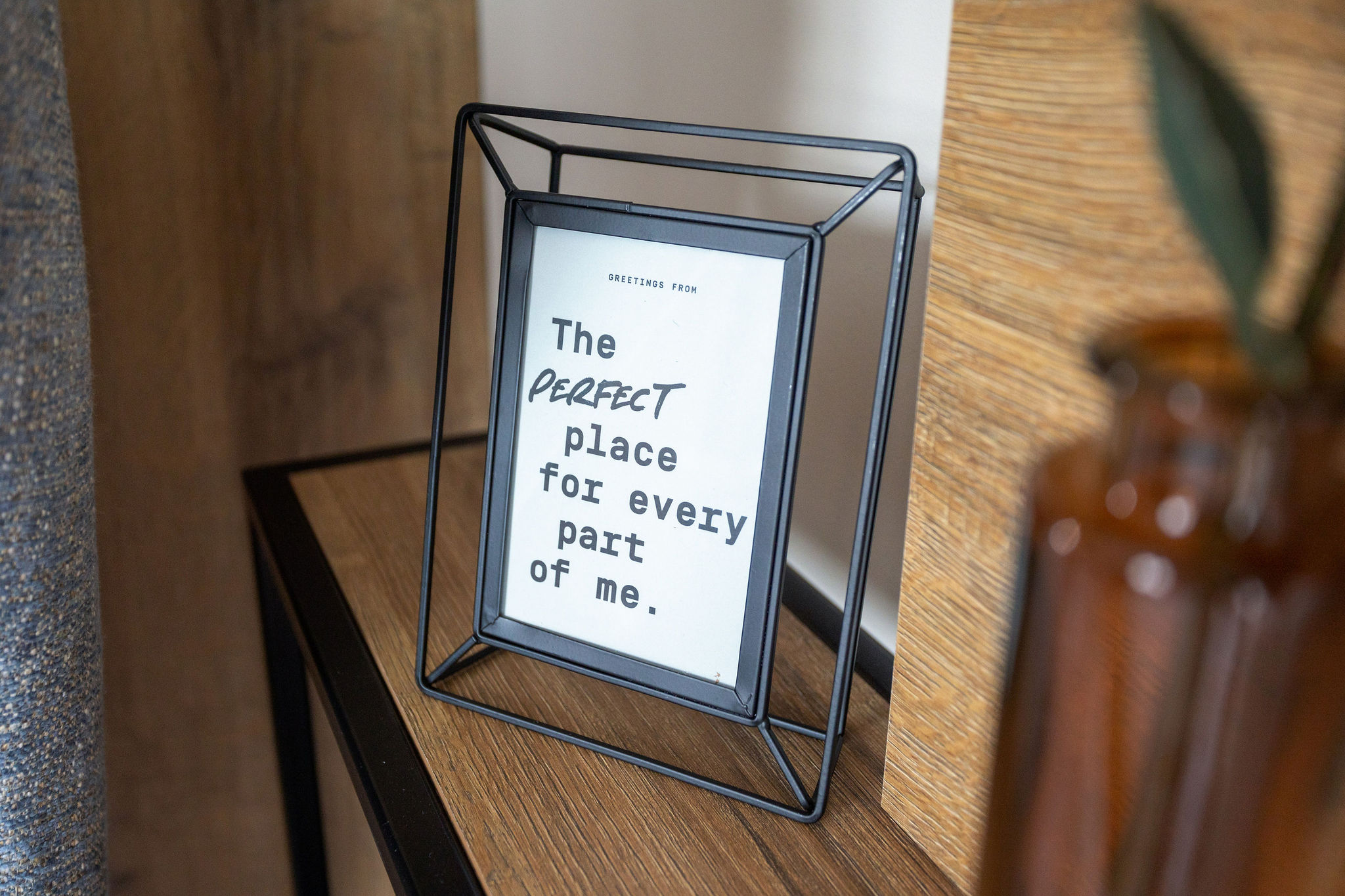 Equipment highlights of your holiday flat 
The furnishings of a holiday flat are at least as important as its furniture. After all, you want to feel at home during your holiday. Whether you are on a city holiday, a business trip or visiting family in the beautiful Drau city, a functionally and modernly furnished flat is the basis for a successful stay and perfectly rounds off an unforgettable holiday.
Your flat in Villach scores with exclusive furnishings, stylish design and impeccable hygiene. In addition, you have numerous amenities at your disposal, such as free internet, modern air conditioning and a fully equipped kitchen. Experience the advantages of an aparthotel for yourself and combine freedom with a luxurious living ambience.
Equipment: Details at a glance
GENERAL EQUIPMENT
Lift: Our flat house is equipped with a modern, safe lift. This allows you to reach the upper floors of our house quickly and without the hassle of lugging luggage.
Air conditioning: A well-equipped holiday flat also includes an easy-to-operate air conditioning system. This guarantees an optimal room temperature at any time of the year and also ensures a pleasant and restful sleep.
WiFi: High-speed internet is a matter of course with us. Whether you just want to check your e-mails, stream a video or find out about the weather, our free Wi-Fi will never let you down.
INCLUDED IN THE BATHROOM
Soap dispenser: Especially in times of pandemics, it is important to wash your hands regularly. In our flats there are filled soap dispensers in the bathroom. This way you are protected from viruses and bacteria at all times.
Vanity Kit: Each of our flats has a vanity kit for emergencies. This has already rescued many a guest from an awkward situation.
Hairdryer: So that you don't have to leave the accommodation with wet hair, you will find a hairdryer in every room, attached to a practical holder in the bathroom.
FULLY EQUIPPED KITCHEN
Coffee maker: What could be better than waking up to a hot cup of coffee? So that you don't have to do without your caffeine kick, there is a coffee machine ready for you in each of our flats.
Tea: Tea lovers will find a kettle and a small selection of different teas in the kitchen area.
Salt & pepper shaker: For all those guests who like to cook themselves, we have provided a salt & pepper shaker. With these, you can season your dishes as you like and don't have to fetch the spices yourself in advance.
Baking paper: To ensure that nothing goes wrong in the oven, there is baking paper in the kitchen of the flat for you to take out as you wish. This way you don't have to worry about contaminating the appliance unnecessarily and can cook according to your mood.
Kitchen roll: A classic household accessory that should never be missing is kitchen roll. Small mishaps can thus be eliminated quickly and efficiently. This is also available for you in the flat.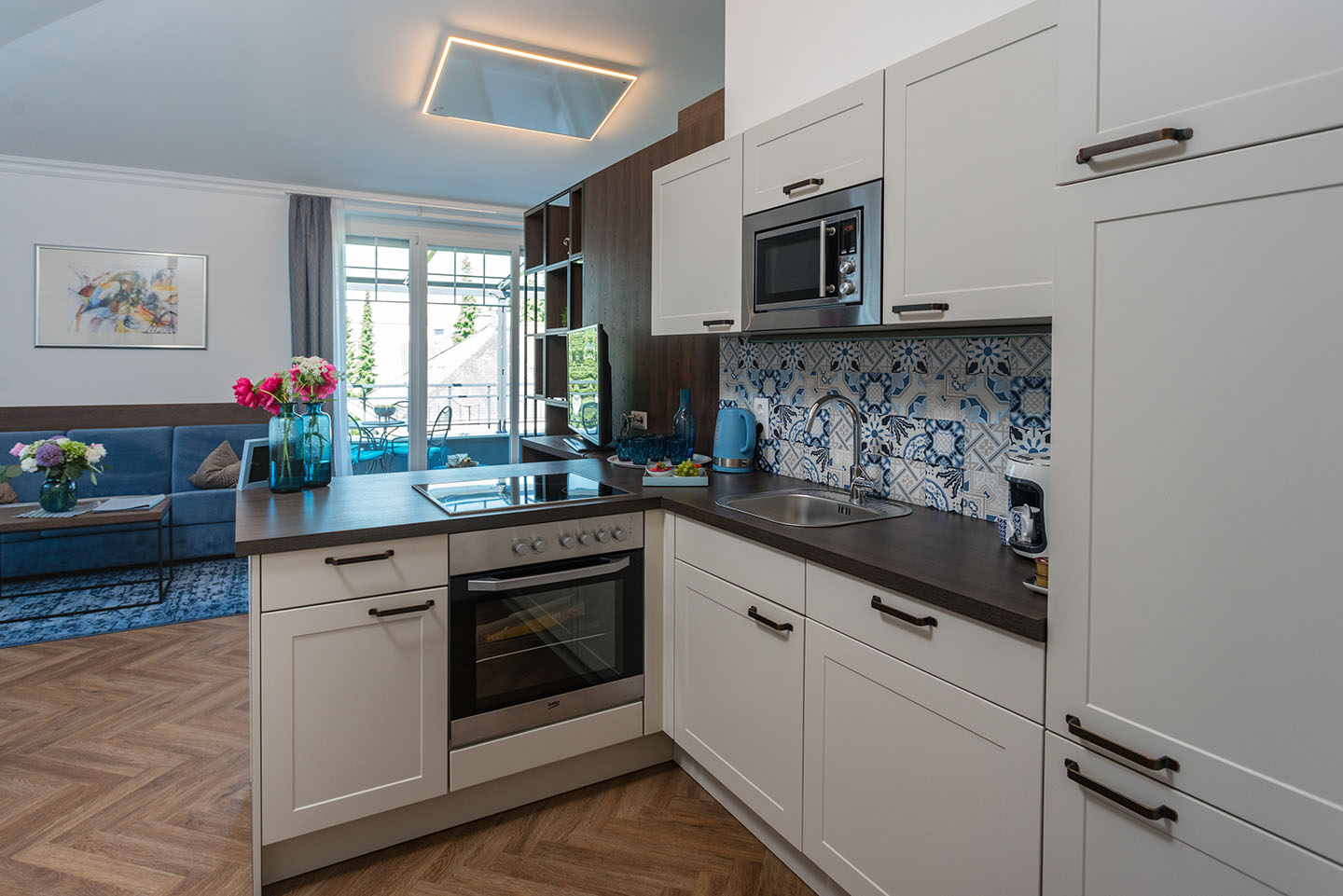 CONTACTLESS CHECK-IN AND CHECK-OUT
Fast and smooth processing: Arrive, park and then relax and check into your flat. Contactless and at any time of the day or night, you can enter your holiday flat with our digital key system. This guarantees you maximum security and hygiene. In addition, you can use your Arrival and departure more flexible.